Every year around this time, paint companies and designers release color palettes for upcoming trends. Yes, having a neutral color palette for big ticket items like countertops, floors, and large furniture makes sense. However, we can all follow current color trends by adding affordable accents like: throw pillows, paint, lampshades, and lots of fun accessories.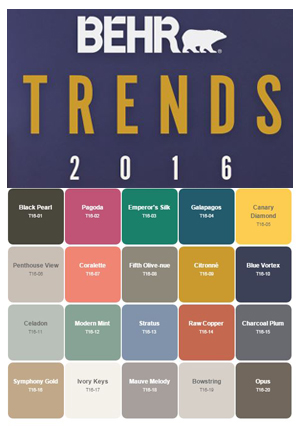 Here is a sample of Behr paint's 2016 color trends in action . I l♥ve how they take the color swatches and bring them to life in a dining room setting (see picture below) — truly amazing!!!!!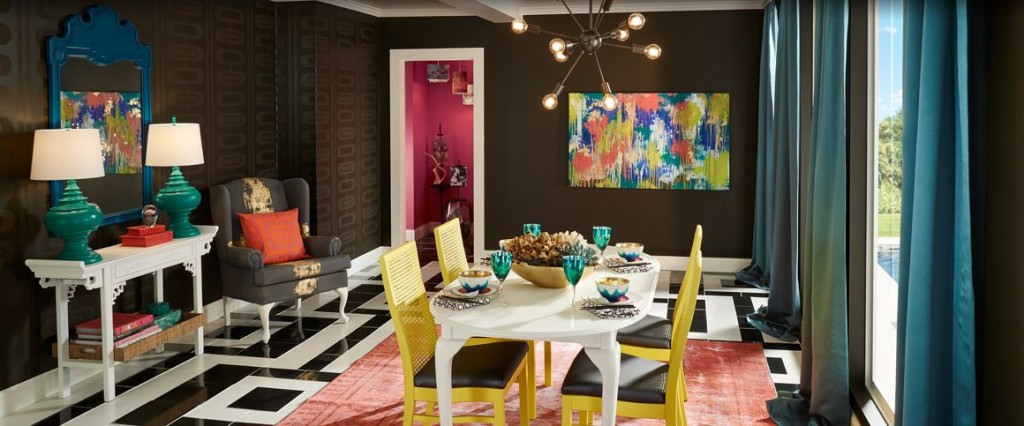 Photo credit: Behr Paint website





Above is Pantone's 2016 Color Report for Spring 2016. Their report says that colors for the upcoming Spring season transcend cultural and gender norms. Vivid brights give way to excitement and optimism, though quiet stability prevails in this seasons palette. What can I say folks, I didn't make this up it's straight from the Pantone website.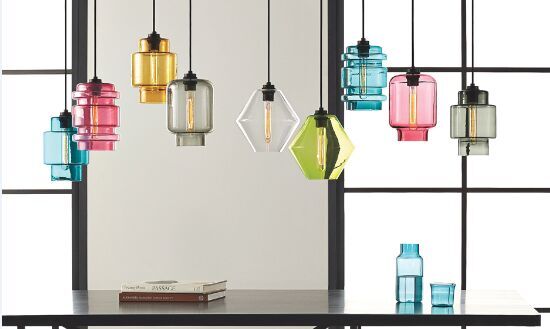 Here is a wonderful example of the aforementioned color palette in lighting trends. I like how the colors and different shapes make for a visually interesting arrangement.

I l♥ve the 2016 Decor and Design Direction that Carmen at

Decorating Diva

posted on her website. Looks like she' s right on point with the her predictions.



Drop me an e-mail or make a comment and let me know your 2016 home decor color trend predictions.