What with this being the last day of Hanukkah I though I'd better get on the ball and post some pretty Hanukkah blessings || greetings. What a better day to post them than on Make My Monday Pretty. Anyway, I hope you enjoy some of these lovely Hanukkah blessings and greetings as much as I do.
Isn't this Hanukkah / Chanukah word cloud GREAT! I love all the traditional words in different shades of blue.
I l♥ve this Hanukkah greeting, and I bet you can guest why. Times up — yes, it's because it has a couple of my favorite elements. What are those you ask. Well, one is typography and the other is tangling.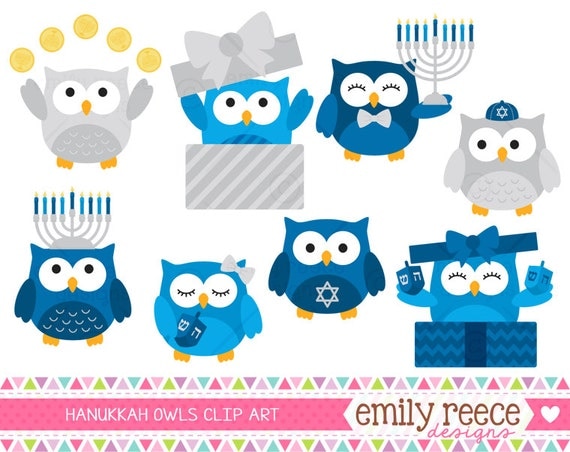 I simply couldn't pass up posting these adorable clipart Hanukkah owls by Emily Reece Designs.